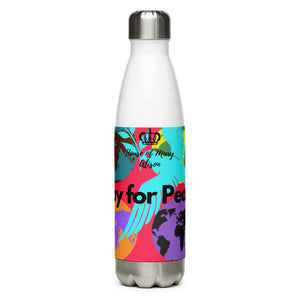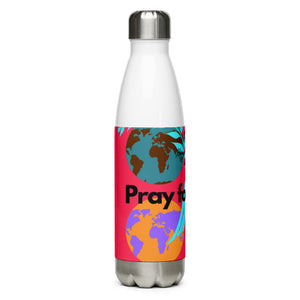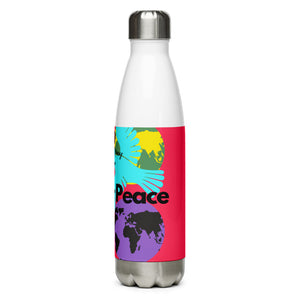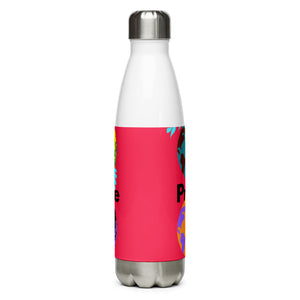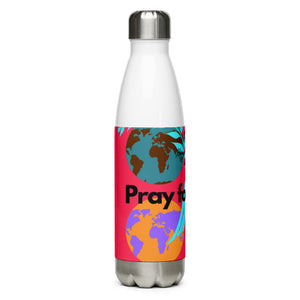 Pray for Peace- Stainless Steel Water Bottle
Enjoy your favourite hot or cold drink in this statement stainless steal water bottle. Remember to keep Ukraine in your prayers and encourage others to do the same. This statement will start a healthy conversation about prayer. Also, this water bottle is 17-ounces, double-walled and made from stainless steel. Plus it will keep your drink of choice, hot or cold for hours and it has an odour- and leak-proof cap. Win, win, win!

• High-grade stainless steel
• 17 oz (500 ml)
• Dimensions: 10.5″ × 2.85″ (27 × 7 cm)
• Vacuum flask
• Double-wall construction
• Bowling pin shape
• Odorless and leak-proof cap
• Insulated for hot and cold liquids (keeps the liquid hot or cold for 6 h)
• Patented ORCA coating for vibrant colors
• Hand-wash only (dishwasher not recommended due to vacuum seal)
• Blank product sourced from China

Disclaimer: Keeping water in the bottle for over 24 hours is unhygienic and can result in an unpleasant smell.